Corporate Risk & Resilience
Security and Risk Management are central to our commitment to ensuring your organisation's resilience through our integrated security solutions.
Our highly experienced Risk and Resilience professionals provide end-to-end solutions to protect your future and ensure the continuous improvement of your organisation's resilience.
Through our proven methodology, we assess the risks and operating environments and work with you to identify and develop solutions in partnership with your team.
Our objective is to improve resilience and partner in the delivery of long-term sustainable security solutions combined with technology to protect your future.
Integrated Risk Management
Business leaders are now looking for improved integration of risk management practices, breaking down silos between differing functions inside an organisation. Focusing on a collective and collaborative approach.
Our risk management model and operating methodologies support this outcome. We're confident that we can manage risks at all levels of an organisation, and in any type of environment and context.
The capstone of our model; 'Integrated Risk Management', highlights our focus on strengthening an organisation' ability to achieve success, by embedding risk management practices and solutions into the organisations' functions and activities. Or, in other words; ensuring we're 'working with and within the organisation, not outside it'.
Corporate Risk Methodology
The Wilson Security Corporate Risk team adheres to a standard methodology, centred around industry best-practices and a customer-focus, to ensure we consistently provide the highest quality results for our clients.
As one of the industry leaders we;
Align with Risk Management standards ISO 31000 and HB 167
Adopt, where necessary, industry specific standards, i.e. ISO 28000 and AS 4485
Support high levels of engagement, communication and consultation across industry sectors
Deliver evidence-based evaluations of risk and appropriately tailored recommendations for treatment
Appreciate our clients' success factors, by supporting them to achieve their key objectives and outcomes
Grow the expertise within our team, to maintain our status as Subject Matter Experts, so that our clients get the right service, right advice and the right outcome.
Wilson Security | Protecting Your Future
Get in touch with us today
OUR SPECIALISTS
Shaun Hogan National Manager Corporate Risk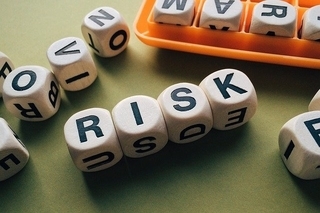 Shaun Hogan
National Manager Corporate Risk