Wilson Security recognised the challenge of establishing and maintaining effective Security Risk Management (SRM) solutions at all levels, from the strategic to the operational, within an organisation.

Hence established the Corporate Risk team to provide direct services and support to our clients. Our Corporate Risk team can assist our clients to achieve a better level of understanding and control over security risks and their associated causes and consequences.

We aim to support improved decision-making, optimised resource management and accelerated success in achieving the outcomes and objectives that are important to our clients.
Integrated Risk Management
Business leaders are now looking for improved integration of risk management practices, breaking down silos between differing functions inside an organisation. Focusing on a collective and collaborative approach.
Our risk management model and operating methodologies support this outcome. We're confident that we can manage risks at all levels of an organisation, and in any type of environment and context.
The capstone of our model; 'Integrated Risk Management', highlights our focus on strengthening an organisation' ability to achieve success, by embedding risk management practices and solutions into the organisations' functions and activities. Or, in other words; ensuring we're 'working with and within the organisation, not outside it'.
Our Process
Context & Asset Identification
Wilson Security begins by gauging a comprehensive understanding of your organisation, its structure, critical assets, culture and approach to risk
Our security experts and local teams provide a clear picture of the prevalent threats to your assets. This intelligence-led approach ensure you gain a detailed understanding of the threats to your assets and uniform our vulnerability assessment.
The next step is to identify and quantify vulnerabilities. We look in detail at the presence and effectiveness of the current control for your assets, examining their effectiveness of the current control for your assets, examining their effectiveness and the possibility of exploitation by an adversary. This may involve reviewing a physical site, security system, procedures and processes or an individuals routine.
By understanding the possibility of losing assets, we can identify risks you may face. When determining the potential for something to go wrong, Wilson Security can help you analyse consequences for your business and have risk management planning in place to best mitigate your risks.
After reviewing critical assets, threats and risks we work with, our clients to better understand tolerance, and the steps required to best manage risk and provide solutions to best mitigate those risks. Being mindful of commercial impacts to your business.
Treatment and a range of mitigation measures from physical to technical to administrative are outlined and reviewed so as to apply a range of treatments to address and lower identified risks, with an open and consultative approach with our clients.
As your organisation and its operating environment evolve, we work alongside you to ensure that your security risk management and emergency management process remains current, fit for purpose and financially sound.
Partnership Arrangements
Our team can respond to immediate requests for support and are equipped to handle most scenarios, including time-sensitive or rapid-deployment requirements. Once-off engagements are possible and we have associated service agreements and rates to match this type of service delivery.
We are able to support short-term project work, relating to any of the services described in our capability statement, either delivering specific security outcomes, or supporting broader scopes of work.
For compliance-driven activity, especially annual risk reviews or training, we can schedule repetitive activities or programs of work to ensure consistency of support over the long term.
We can support strategic or long-term operational projects. Dedicated resources can be provided to support longer duration, complex or time-intensive project work, including project managers or administrative personnel if required.
We can provide services under formal contract conditions via integration of services or deliverables into standard security service contracts or via a stand-alone contract for professional services.
We can embed specialists on permanent or fixed term contracts, into client organisations or contracted security teams, to better support a specific outcome or deliverable. This option works best for organisations requiring a dedicated security risk management solution or long-term support.
Corporate Risk Methodology
The Wilson Security Corporate Risk team adheres to a standard methodology, centred around industry best-practices and a customer-focus, to ensure we consistently provide the highest quality results for our clients.
As one of the industry leaders we;
Align with Risk Management standards ISO 31000 and HB 167
Adopt, where necessary, industry specific standards, i.e. ISO 28000 and AS 4485
Support high levels of engagement, communication and consultation across industry sectors
Deliver evidence-based evaluations of risk and appropriately tailored recommendations for treatment
Appreciate our clients' success factors, by supporting them to achieve their key objectives and outcomes
Grow the expertise within our team, to maintain our status as Subject Matter Experts, so that our clients get the right service, right advice and the right outcome.
Wilson Security | Protecting Your Future
OUR CLIENTS INCLUDE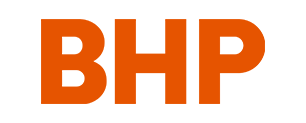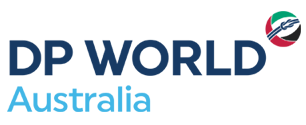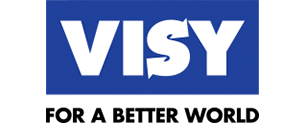 The Wilson team support our major event security in a professional and responsive manner. I rely on them to react quickly when I have to fill unplanned protection activities and to date, they have exceeded my expectations. Wilsons are our first choice when dealing with domestic CPP and Asset Security needs.
The team at Wilson are always professional and meet all our needs especially during unplanned events. We have a great working relationship that enables confidence in all of the services they provide us.
Get in touch with us today