What to look for in a good patient transport service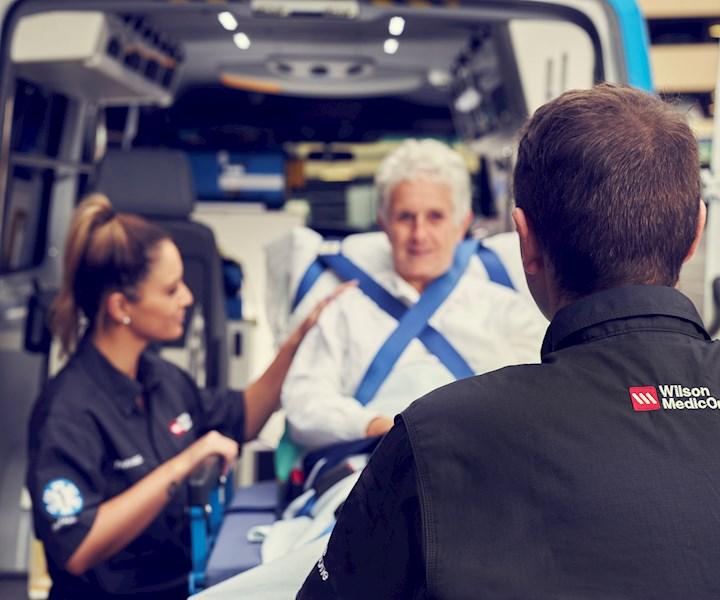 When it comes to transferring your patients from one facility to another, it goes without saying that you want to ensure their utmost safety, comfort and wellbeing along the way. This is why it's important to employ the services of a professional transport service who you can rely on to always have the best interest of your patients in mind. Take a look at just a few of the qualities you should look for in a service provider that will indicate that they can get the job done.
They should employ latest technology
When your patients are on the road and away from all the resources provided by a healthcare facility, you want to make sure that there is adequate equipment available to help them if their health takes a turn for the worse. For this reason, it's crucial that your patient transport team is up to date with the latest medical technology. As the healthcare industry is always changing to account for the highest quality of care, it's imperative that they can provide best practice techniques if your patient happens to need it.
Their services should be wide-ranging and comprehensive
Anyone who works in the healthcare industry understands just how unpredictable patient care can be, especially since it can vary so much from person to person. That's why your patient transport service should be as equipped as possible to deal with a variety of situations in which someone may require specialised care. Services such as international transport, the ability to transfer patients to or from facilities in all manner of terrains and the ability to order vehicles of all sizes are just a few of the ways that a service can set themselves apart from the rest. When your transport has the capacity to account for a range of situations, you will find yourself feeling confident and secure in their ability to really care for your patients.
Here at Wilson Medic One, we pride ourselves on our ability to provide the highest quality of specialised care for every individual we transfer. It's important that we are able to cater to a wide variety of healthcare needs, which is why we aim to accommodate for every patient using top of the range vehicles equipped with all the necessary technology.
They should have a friendly team of caring professionals
In the healthcare industry, you should never underestimate the importance of providing your patient with people whom they can trust and feel comfortable with. After all, these are the situations in which people feel most vulnerable, so it's imperative that the people providing this service not only have the technical skills, but the people skills as well. When choosing your transport provider, be sure to find out who will be coming face to face with your patients. After all, they are the ones you are trusting to deliver a quality of care that you and your facility can be proud of.
View our blog terms and conditions here.