Wilson Secuity CEO, Nick Frangoulis, faced his fears for the Alannah & Madeline Foundation
Months in the making, Nick Frangoulis, CEO Wilson Security, finally faced his fear meeting 'Tiny' the Olive Python all in the name of raising money for the Alannah & Madeline Foundation.
Back in May our staff for Nick to take one of three challenges; snake and spider handling, flying trapeze or 'The Edge' Experience on Eureka Tower's 88th floor to raise $10,000 to support children and families in need. Sure enough, the votes came in and the challenge was set; Nick was to face his fear of snakes.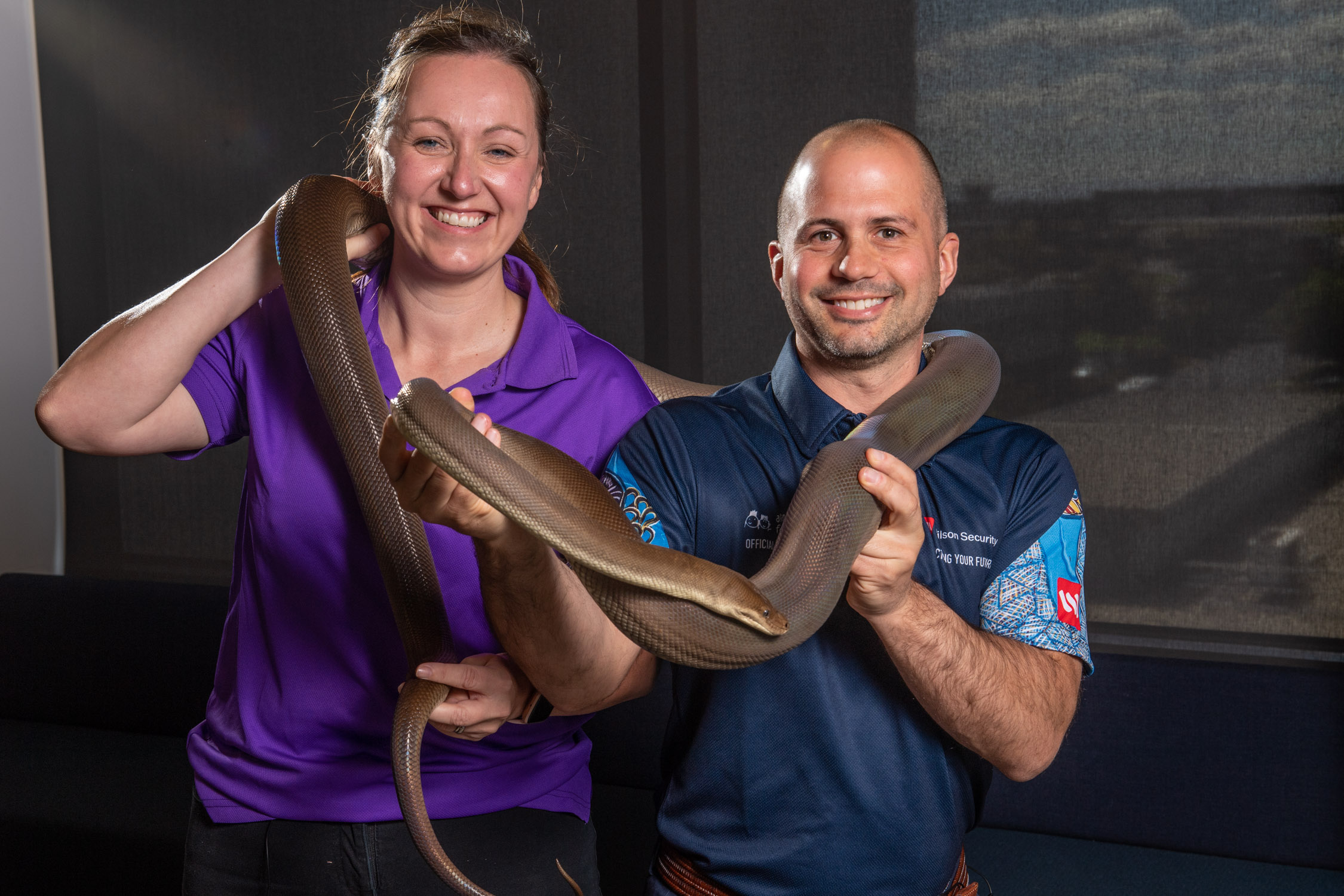 Pictured: Lynne Kearney from the Alannah & Madeline Foundation, Nick and 'Tiny' the Olive Python.
Thank you to everyone who has helped us raise funds in support of the children who confront the uncertain every day. We have now raised $7,000 in donations, but we need your help to reach our target of $10,000 to make a positive difference in the lives of Australia's most vulnerable children.
Nick faced his fear of snakes live! You can watch the live stream below:
For a great cause
On any given day up to 60,000 children are in emergency shelters across Australia, away from home and facing their biggest fears. Often these children arrive with nothing more than the clothes they are wearing. The process can be swift and traumatic, leaving children facing new and unfamiliar surroundings. Many will have experienced or witnessed violence, and suddenly find themselves separated from parents or siblings. They are scared, alone and in need of comfort.
We work with the Alannah & Madeline Foundation to keep these children safe from violence and alleviate some of this fear. As a major partner, we help provide Buddy Bags to these most vulnerable children – back packs filled with essential items like a toothbrush, facecloth, PJs and a teddy bear.