Why mobile surveillance trailers are key for your security program
While a fixed surveillance system provides you with consistency and a one-time setup, the features of a mobile surveillance trailer could be more beneficial. Changing locations and operating in areas with no access to power can pose a major challenge for CCTV and other technology deployments.
Mobile solar powered trailers are designed to make surveillance accessible across a wide variety of outdoor locations. The modular component of the design allows for new capabilities to be installed, making it possible to undertake a range of activities including IR illumination for night viewing, speakers and Sirens or strobe lights.
Built with a hybrid power source, mobile surveillance trailers are ideal if your business needs monitoring where there's little or no access to power and electricity. Enabled with a complete CCTV surveillance system that's customisable to what you need and accessible 24 hours a day, this can be a practical and cost-effective solution.
Read on to learn about the benefits of mobile surveillance trailers and how your business can take advantage of them.
You can easily relocate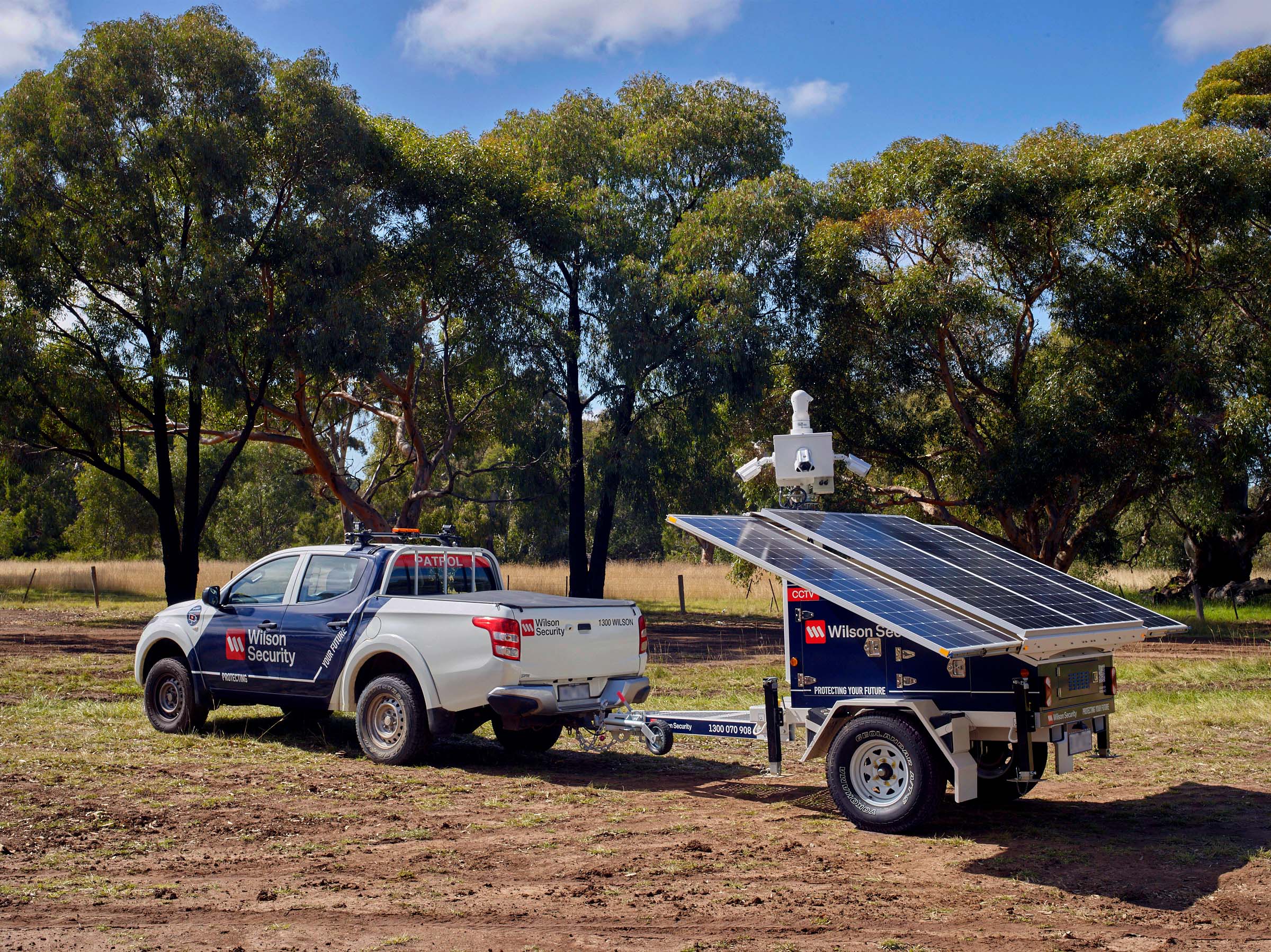 If you're a builder moving from site-to-site every few months, you need a security monitoring solution that goes with you. This is where a mobile surveillance trailer can come in handy.
A portable solution allows your business to operate seamlessly when required to move locations; you can have one staff member drive it between locations and set it up. The setup process is designed to be simple and hassle-free, unlike the intensive installation process of a fixed surveillance system.
The trailers are designed with solar power in order to be fully self-sufficient and can be optioned up with a secondary power source of a diesel generator. This means you can locate anywhere that has little to no power access. Remote access also empowers staff to monitor live CCTV footage and respond in real-time.
Customise security features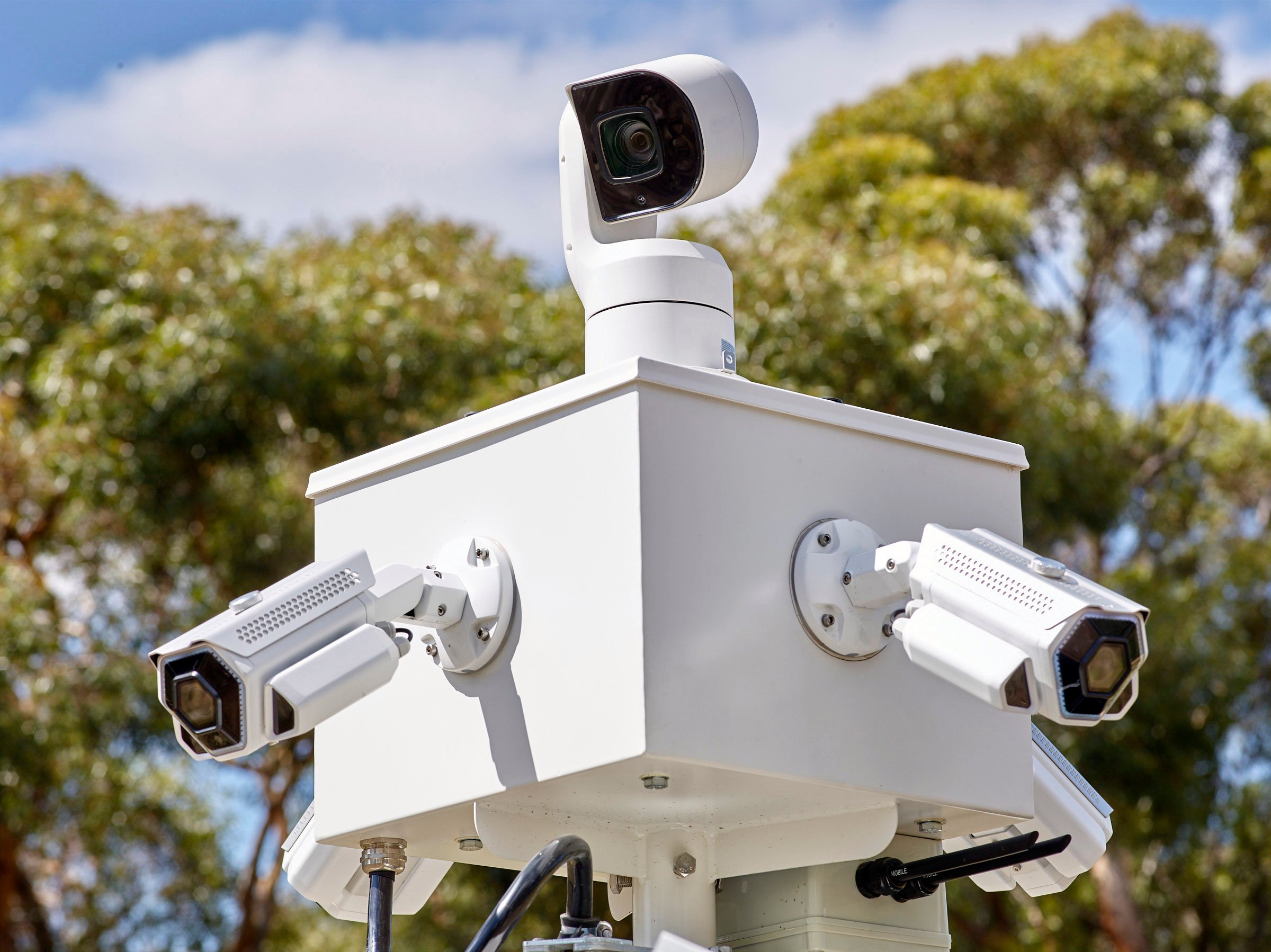 After installing a CCTV system at a facility, a new security threat might arise and challenge you to change what you've built. What if there are new complaints about verbal abuse at night and the footage doesn't record well at night or have any audio?
If you need to adapt or change your solution, you can customise what gear you attach to the pole on the trailer. Various types of CCTV cameras including fixed, PTZ, thermal and a range of video analytics are available to suit any application. With technology constantly improving and increasing its integration capabilities, it's smart to be able to adapt to take advantage of them.
Trailers can be enabled with various alarm systems, including remote alerts of system status, motion alarms, and remote activation of lights or a public address (PA) system. You can adjust these features to create the optimal response plan in a given situation.
Optimise company spending
Funding security can be expensive, especially if it involves more people and resources. Mobile surveillance trailers serve multiple security services and act as an affordable alternative to hiring several personnel. It takes only one person to drive and set up the trailer, and your staff can access and control the CCTV system from the control room or any other location remotely.
If you just need temporary security monitoring or a permanent but flexible option, you can choose to hire or buy a security trailer for your business.
A smart choice for your business
Making a security decision when running a business can be tough, and you have to consider the opportunity costs. Mobile surveillance trailers help by providing a strong, flexible, and cost-effective solution that bolsters your surveillance capabilities.
Wilson Security provides high-quality mobile surveillance trailers; designed to deliver superior surveillance solutions to any location. You can take advantage of it to monitor event locations where traffic patterns can change daily, or parks, construction sites, and even temporary work sites.
Talk to Wilson Security to learn about how you can take advantage of a mobile surveillance trailer.