Over the past year we have supported the community in which we operate in many ways. Here are just a few examples of our local community engagement programs we've been involved in in 2019.
Katherine Hospital Donation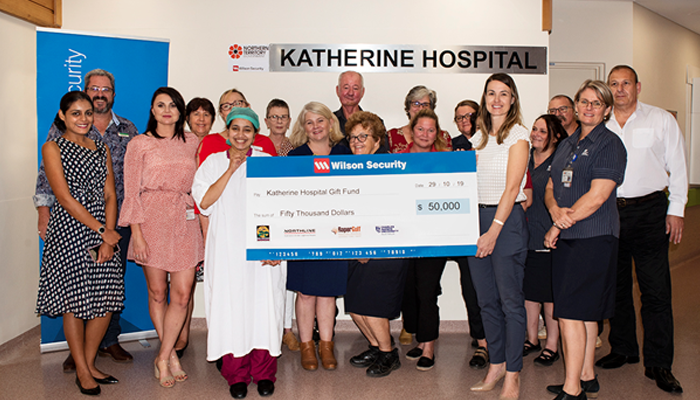 In October this year we donated $50,000 to Katherine Hospital for some much-needed medical equipment. We wanted to make a positive contribution to Katherine and re-invest back into the local community. To find out more visit the newspaper article here: https://lnkd.in/gruQhMT
Make a Wish
Make-A-Wish Foundation helps and supports in creating a life changing wish for children who are diagnosed with life threatening illnesses. Wilson Security was pleased to partner with an organisation that strives hard to grant the wishes of children with critical illness.
Recently Make-A-Wish Australia teamed up with designer brands to create a 'Designer Warehouse sale' and profits from this were given to creating life changing wishes for seriously ill children.
Wilson Security provided security staff for free of charge to support the cause.
Watch the video to see how successful the sale was.
Indigenous bursary program with QUT & USC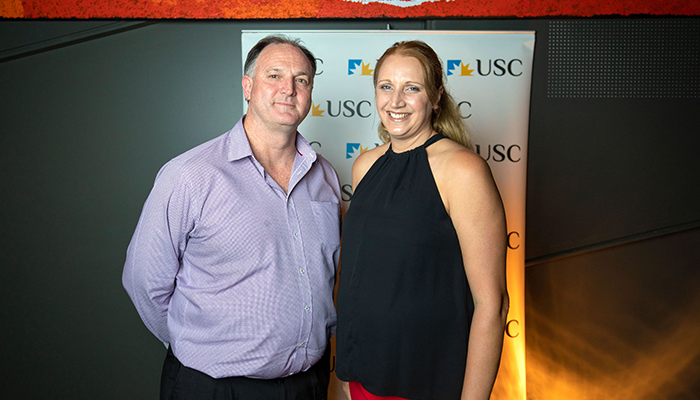 Wilson Security have a bursary program running with QUT and USC in Queensland. These scholarships assist Indigenous students with the costs of university study.
Our 2019 Wilson Security Aboriginal and Torres Strait Islander Bursary Recipient at USC is Tanya Jackson. Tanya is studying a Bachelor of Education (Primary)(Grad Entry) and is now in her final semester. The support we have provided has enabled her to continue her studies through to the end of her degree.
All the best Tanya!
Bridge of hope
In Victoria each year, 500 young women living in Out of Home Care will turn 18 and immediately have their accommodation and financial support withdrawn. That situation is challenging in itself, but couple that with not having the living skills or social network required to transition to successful independent living, their situation becomes even more perilous.
Bridge of Hope is an organisation that supports a smooth transition for young women in this circumstance and Wilson Security are proud to partner with them. We are donating much needed funds as well as offering work programs. To donate to Bridge of Hope you can visit: https://lnkd.in/gVHnAGb
Sam Tjengala Reuben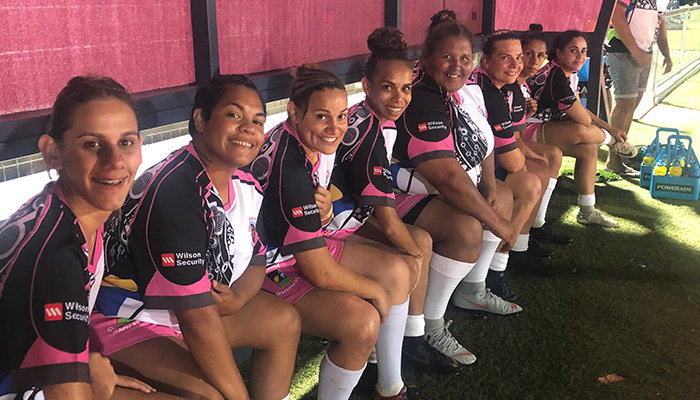 We were proud sponsors of the Sam 'Tjengala' Reuben Memorial Team who played in the Bindal Sharks All Blacks Rugby League Carnival earlier this year.
This carnival showcased Indigenous and non-indigenous players from across Queensland and is a celebration of the indigenous culture including the opportunity to honour loved ones, pay respect to elders and acknowledge future generations.
This year the carnival was dedicated to Sam 'Tjengala' Reuben, who was a community leader in Townsville and was known for his extensive work with indigenous communities, a suicide campaigner and beloved rugby league coach.
Partnerships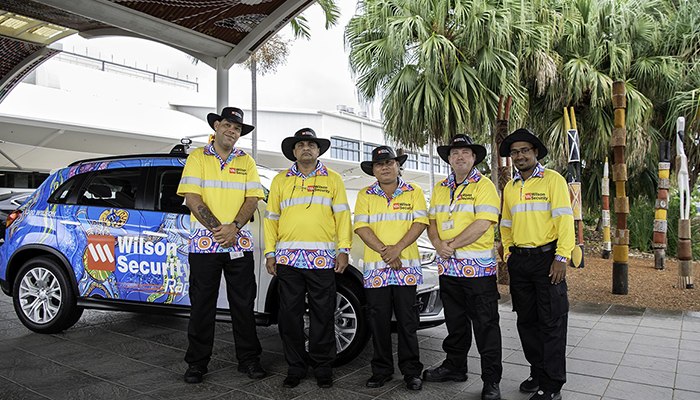 This year we continued to build on our community relationships through partnering with Indigenous Companies and Community Organisations to support mutually beneficial Indigenous Engagement strategies.
We have partnered with the Larrakeyah Nation in the Northern Territory to design uniforms for both the Woolworths and Darwin Airport contracts.
In Western Australia, we work closely with EON Group to provide security services at a number of mining contracts across the state.
We have engaged with an Indigenous owned fleet provider to provide vehicles for the Defence Contract nationally, and continue to work closely with organisations such as Max Employment to drive our Indigenous employment opportunities at a national level.
Cowards punch.
ENOUGH IS ENOUGH. Did you know that the death toll for Coward's punch assaults have claimed at least 100 lives across Australia in the past 15 years? 100% of these were preventable.
For the past few years we have been proud supporter of Danny Green's STOP the Coward's Punch campaign, we want to help eliminate these sickening attacks. Show your support and donate at https://lnkd.in/guE9DWU
Making Tracks
Our inaugural Making Tracks program was launched in February, with participants from WA commencing their Certificate II in Security Operations. This fully funded Wilson employment pathway program intends to provide safe and sustainable career opportunities for Indigenous Australians. Of this group, we currently have half who have commenced work within the WA business and another few who will soon receive their licence, with the view to commence work prior to the end of the year.
Our second Making Tracks program commenced in Sydney in October. It is our hope to have these candidates commence employment with the Company in early 2020.
Watch our video to see what Making Tracks is all about.