What to look for in a commercial security provider
When engaging a security provider, you want to know that you're choosing a team that is trusted, experienced, reliable, accredited and industry compliant. This is essential when you work in commercial real estate (CRE) space. You have assets, products, staff and machinery that needs protection, and the right tools to ensure this. That's why it's imperative you're choosing a team that understand the ins and outs of security.
Commercial real estate has distinctive needs that means they require tailored, detailed services that consider more than just the blueprints of the building. When choosing security for your business, from shopping malls to manufacturing facilities, the security you choose will impact your vulnerability to threats.
Here are a few suggestions on what to look for in a commercial security provider:
Engage a company that take time to understand your business needs
Customised security has shown major success in business, allowing for a tailored selection of technology, patrols, security personnel and more. You know how business works and you want a provider that knows what it needs to stay safe. Engage a company that take the time to consider and understand what you need, and allow for equal collaboration that leads to the best possible outcome.
Every building is different and a security solution that considers this is the best option for you. At Wilson Security, we don't just offer you a stock standard choice for your business. We consider every corner, every staircase and every entrance when we create a custom design.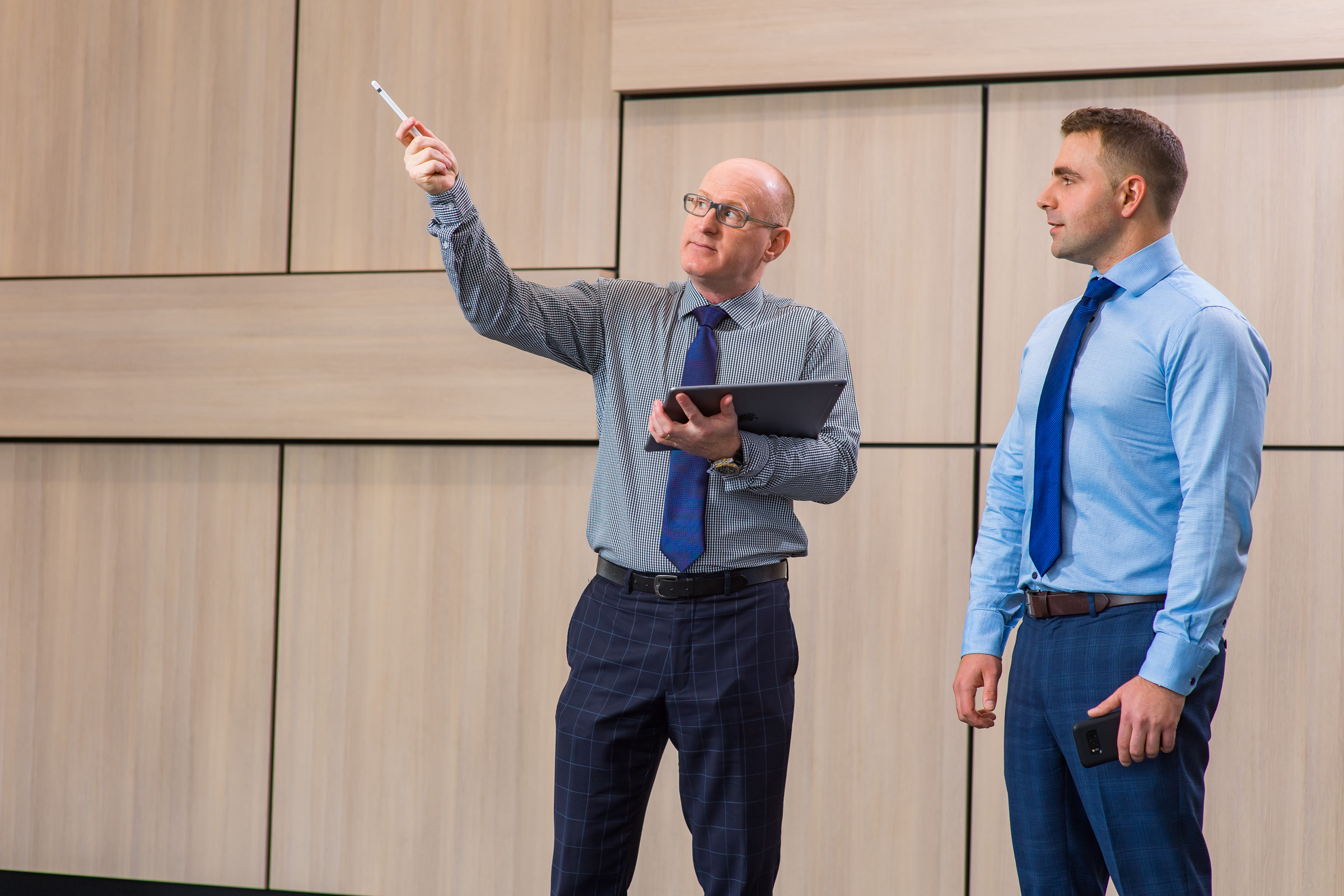 A company that understands the commercial property market
Choosing a provider that has an extensive client base that includes a huge variety of businesses in corporate real estate is key. This history and experience means they have a firm understanding of the industry.
At Wilson Security, we are proud to have CRE sector specialisation, with a huge number of CRE clients spread across multiple cities. The scope of our client-base helps us have a unique specialisation to the industry, and ensures we are constantly staying up-to-date with the technology and training needs that are required to keep your business protected.
A national footprint
Choosing a provider that has a national scope means they are able to offer large-scale businesses and corporations with complete security solutions. Businesses with properties across the country can rest easy knowing they're engaging with one single brand that can create a completely customised solution.
Integrated security solution provider
Using a provider that has an Integrated security solution model, means they work with you and their partners to understand your risks, needs and pain points, to develop a holistic and tailored solution to your complex security problems.
At Wilson Security we use this model and are proud to provide you with everything you need, incorporated into a custom bundle with a full range of service options; technology, risk assessment and control, CPP, national operation centre support, concierge & customer service and mobile patrols. You don't need to pick and choose between different specialists to make sure you have the full scope, because we'll supply you with everything you need.
Investing in the right solutions
You want to invest in the right provider, so you want a provider that invests in the right solutions. From the best in technology security through to training staff to be equipped and qualified to handle anything, you want a company that you can trust will put their best team at the front.
At Wilson Security, we invest in up-to-date, adaptable and dynamic service solutions that enhance security services, as well as give operational efficiencies and greater security recording and reporting. This means better responses, strong risk assessment and management, and a team that is fully prepared.
Contact the leaders in custom made security solutions
For a security team that cares about the difference they make, speak to the team at Wilson Security. We offer a full suite of security for commercial properties, including patrols, security personnel, technology and concierge services. The team is always happy to discuss a fully tailored security solution to suit the needs of your business. Call us on 1300 945 766.
View our blog terms and conditions here.