How campus security can provide a safe but welcoming experience
How campus security can provide a safe but welcoming experience

Across the country, millions of Australian and international students attend university to pursue higher education. Students from around the world come to study in Australia because of its reputation for excellence in education, as well as a history of safe campuses.
University campuses and schools provide a multitude of security challenges. A key objective for campus security is to balance managing safety and creating a welcoming atmosphere for students, residents, faculty and staff. Read on to learn more about how campus security can support universities in achieving this objective.
Undertake a Risk Assessment
Knowing how to establish and maintain effective Security Risk Management (SRM) solutions at all levels, from the strategic to the operational, within a tertiary setting can be a complex and resource-consuming challenge for a school of any size.
A Corporate Security Risk team can assist schools to achieve a better level of understanding and control over security risks and their associated causes and consequences. A security risk analysis and the development of a strategic security plan can improve decision-making, optimise resource management and accelerate success in achieving the outcomes and objectives that are important in the event of a crisis.
Wilson Security has a Corporate Security Risk team to provide direct services and support to schools. They can assist in a range of services including building out your strategic security plan, emergency management, business continuity plans and security risk assessments. You can find out more here.
Monitor the campus with control room operations and CCTV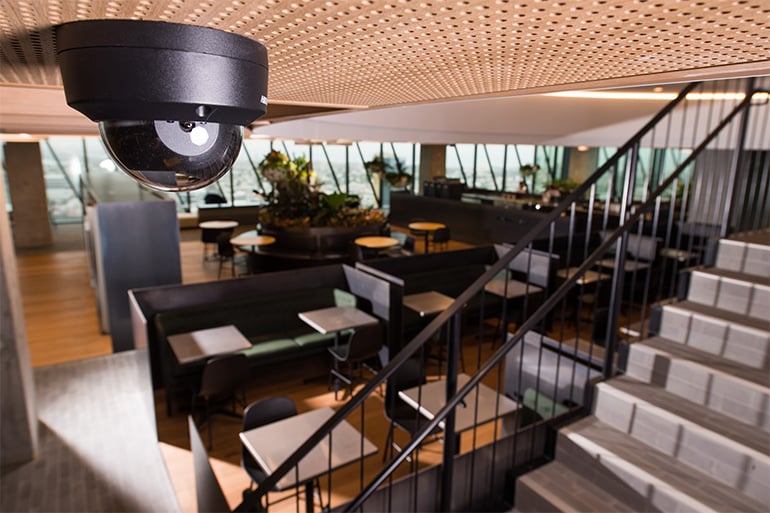 Trained security officers are an essential part of campuses. While security personnel are important, CCTV monitoring and analytics also plays an important role in ensuring all parts of the university grounds are covered in an unobtrusive way, to lend assistance to anyone in need.
From a central control room, Wilson Security trained personnel surveil CCTV cameras operations and monitor all on-campus incidents around the clock. Using the latest technology, all areas of a campus can be monitored including:
School perimeters: Using bullet cameras you can monitor for trespassing, vandalism, theft and overall permieter protection even in complete darkness
Cafeteria, library, auditorium and classrooms: Using fisheye cameras you can have a 360 degree view for more coverage with fewer cameras with built-in audio
Outdoor sporting fields: Using a variety of cameras you can receive broad coverage across vast areas in large detail
Pick up/drop off zones: Licence plate recognition software can be used to quickly find captured licence licence plate video for investigations
Main entrance, lobby and admin office: You can instantly detect someone at the entrance and verify the situation with camera views of a unified, easy-to-use system
Gym, hallway intersections and building corners: Using appearance search technology you can locate students or unauthorised visitors across campus.
Employee Entrance: Using a video intercom you can quickly and easily identify a visitor before remotely granting them access.
To find out more about our CCTV technology solutions visit this page.
Access control best practice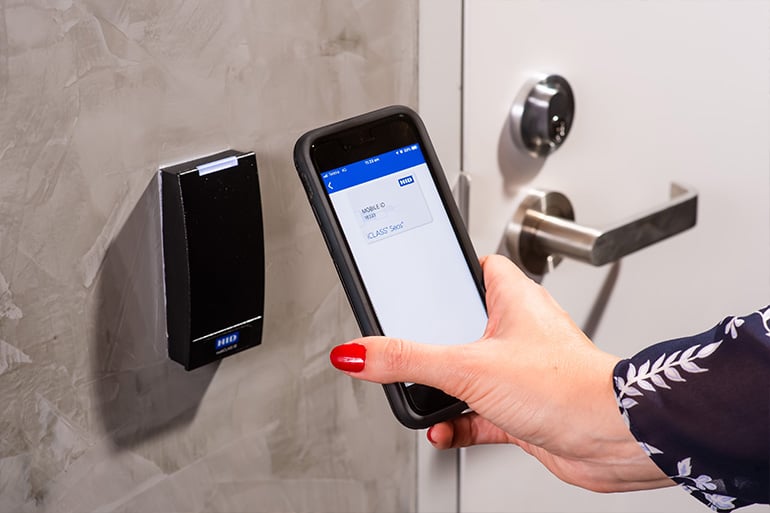 Access control is important to establish where restricted assets/areas are to prevent unauthorised access.
Access control systems help regulate and control access to facilities and buildings, from basic systems through to enterprise wide and biometric security systems are all important tools in the protection of critical assets. Access control can be designed to meet budget and access control requirements.
At Wilson Security we have a range of solutions including:
Proximity and smart cards or tokens
Pin pad or keypads
Bluetooth readers - removing the use of physical cards by utilising smart phone credentials
Facial recognition
Biometric readers - finger, palm and retina
No touch exit buttons
Automated doors
Automated gates
License plate recognition
Some of these solutions are particularly useful in a post COVID-19 world to ensure a contactless operation and minimise potential cross contamination amongst staff and students.
Our experience and expertise equip us with the skills to balance the Education sector's unique regulatory requirements with safety and security. To find out more about our technology solutions please visit our page.
Have a presence through foot patrols on campus
The physical presence of security officers on a university campus helps to provide a better student experience where staff perform student escorts (safely walking/driving students to their rooms) or render day-today assistance such as providing directions, customer service support or access to university staff, students and visitors to a campus.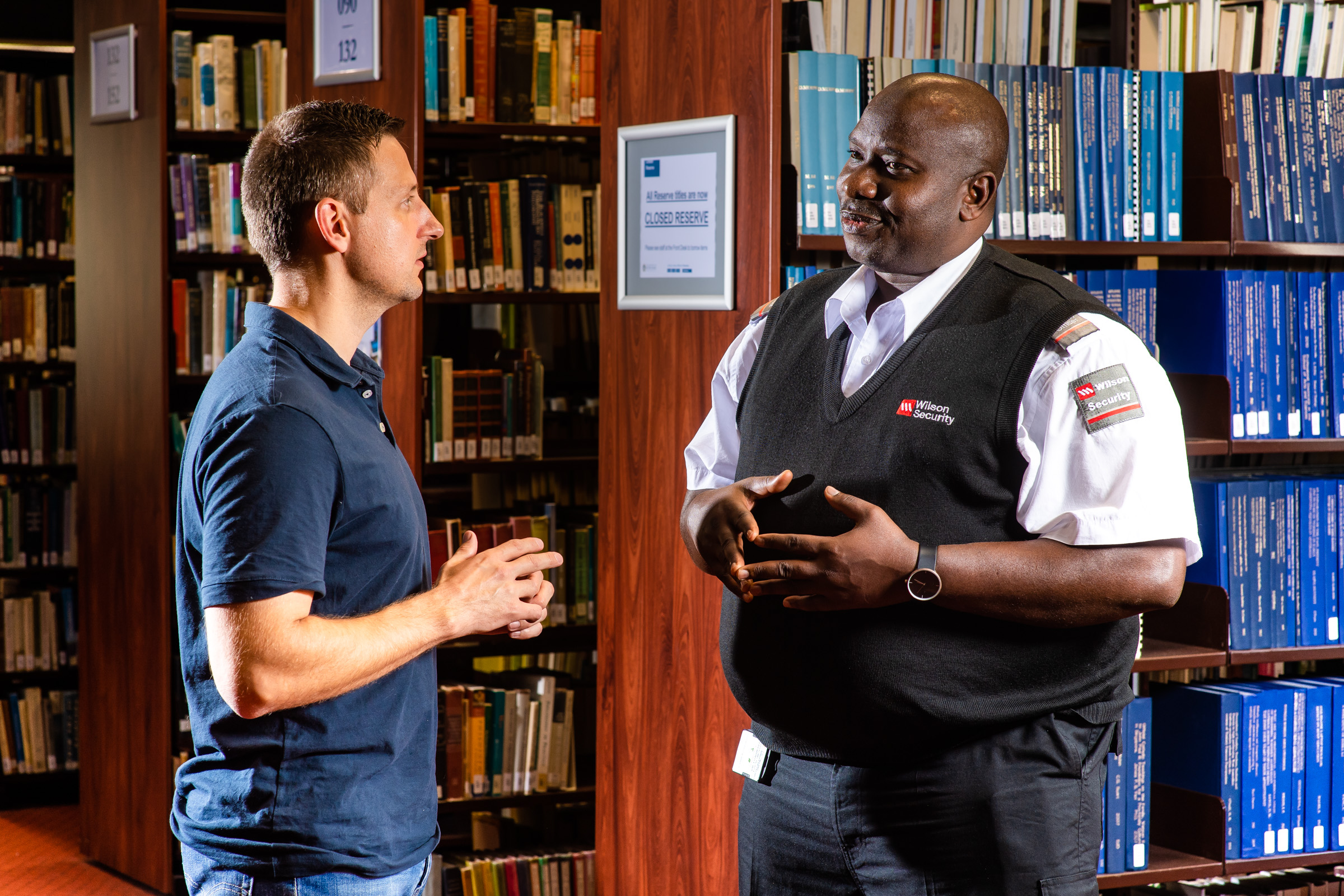 Critical incidences
An essential duty of security personnel is to assists with emergencies and critical incidents occurring on campus. This includes everything from emergency evacuation, fire warden duties, traffic management, managing maintenance contractors, medical and anything within the Campus to prevent accidents. Regular training and good emergency preparedness ensure a quick response time – it's also pivotal to keeping everyone on campus safe.
Know how to respond to a medical emergency
In the event of a medical emergency our emergency management response team are normally the first on the scene. We can provide everything from emergency and medical response to pre-hospital emergency care services. We have an array of emergency and medical trained security personnel through Wilson Medic One who come to an emergency situation prepared for anything.
Control traffic on campus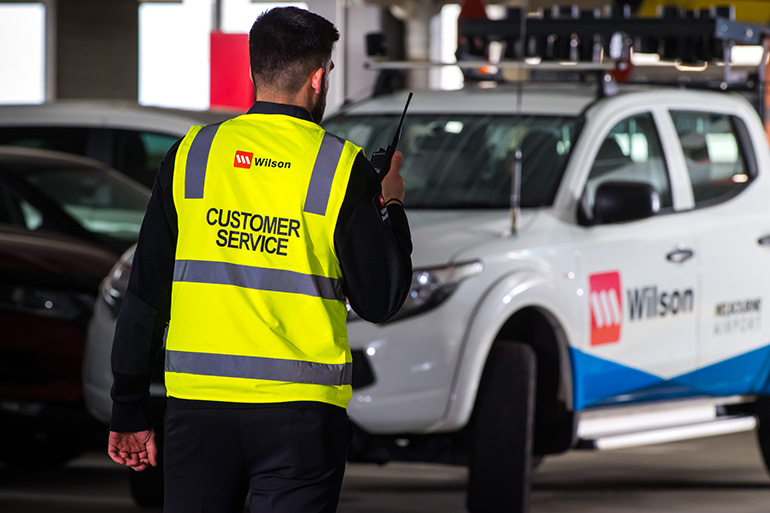 Influxes of traffic can cause disruptions and difficulties, particularly during important events such as orientation days, graduation ceremonies and special events. Wilson Security provides comprehensive traffic management to keep things flowing with our wide-ranging traffic solutions including Licence Plate Recognition, Gate House Management Systems and gatehouse greeters.
Stay on top of maintenance issues
Security personnel can stay on top of any maintenance issues that may arise on campus and notify the appropriate parties. Tasks such as facilitates maintenance reporting including fire panel checks, elevator phone testing, and graffiti removal and the inductions and access of contractors can be managed by security staff. With our security presence, we also ensure smooth deliveries and waste removal safety at the right points of exit and entry.
One of the leading providers of security services for education
Wilson Security partners with universities to establish advanced security programs. Our specialty training and technology supports the complex safety needs of a university environment.
Our years of experience working with TEFMA and a number of major universities has helped us develop an in-depth knowledge of the sector. This expertise allows us to adapt to the unique requirements of your campus and adhere to your specific education security requirements.
Our goal is ultimately to create a safe environment, where staff and students can work and study safely, knowing that we are there to protect them. We work within your budget to provide a tailored and integrated approach to deliver a secure, safe and friendly setting for your campus community.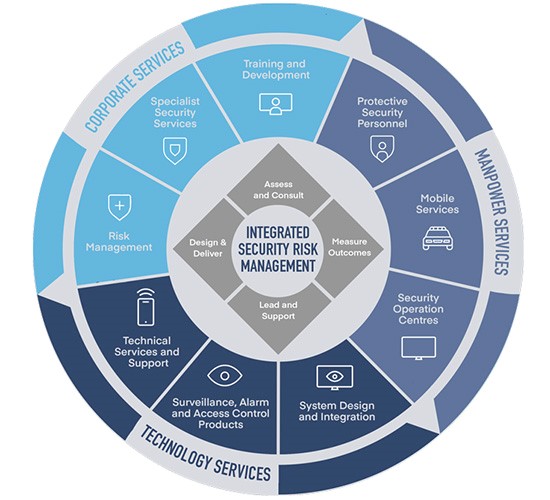 Contact us today to learn more about our security services for schools and universities.
View our blog terms and conditions here.