Integrated Security Approach
Last month we updated our brand and messaging to better reflect who we are today and what we have to offer our clients.
We're excited to do even more for our clients, we're your trusted partner and advisor – a one stop shop that fulfils the complete lifecycle of your security needs and drives efficiencies through your business, using the latest global trends and technology in security to do so.
Our integrated offer encompasses the strength of physical security, mobile patrols, emergency services, corporate risk and technology solutions allowing us to offer more value to our clients.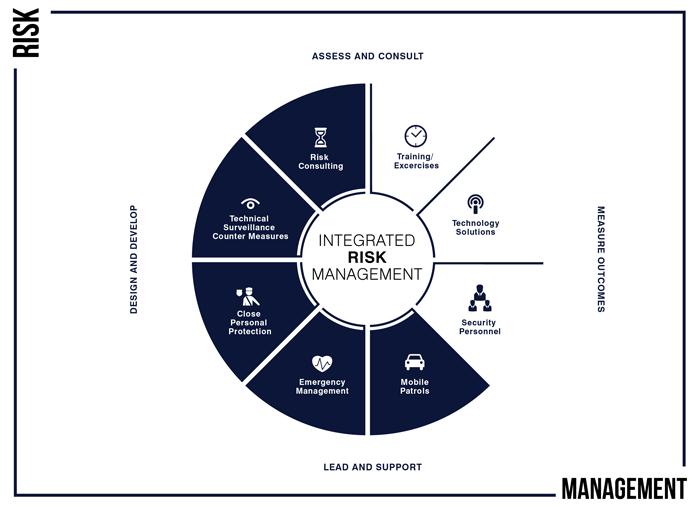 We leverage years of experience across diverse industries to develop end-to-end solutions which improve our ability to support our clients, integrate into their organisation and support their efforts to create safe, secure and successful workplaces. Our cross-industry expertise and partnership approach allows us to achieve meaningful security outcomes for our clients so that they can focus on their core business.
We want to drive your business forward and take care of your problems, so that you can focus on your core business.
Get in touch with us to find out more about our Integrated Security approach.